Why Your School Needs Online Reviews
Online reviews are essential for your school's reputation and how to get collecting student reviews!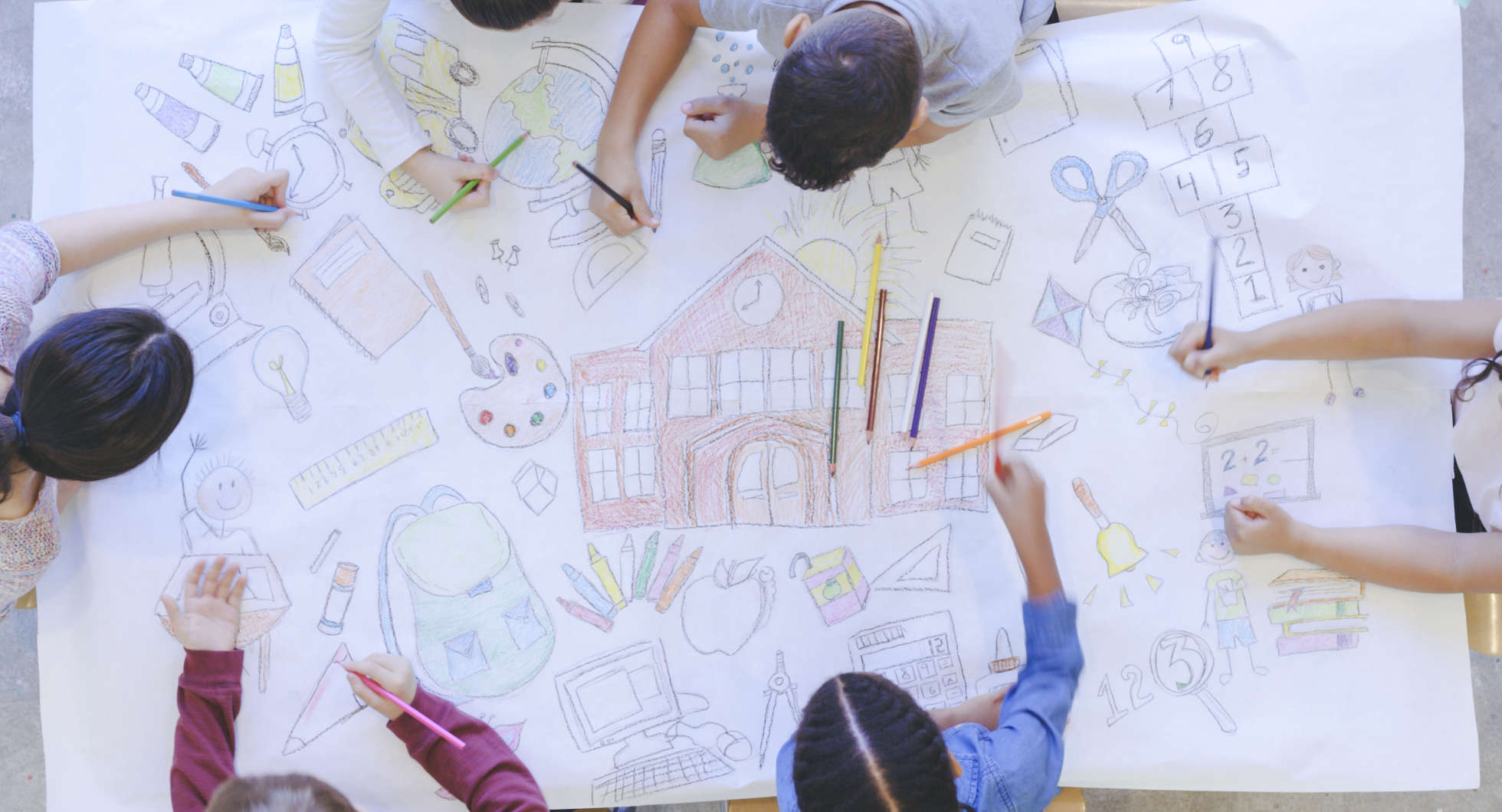 Primary school children color
"A good reputation is more valuable than money." - Publilius Syrus
Yes, it is especially true for the online world for schools now.
Your school's reputation can make or break the success of your school and rocket or sink enrolment numbers. Today, schools need to harness the power of digital platforms to gather student reviews as more students and parents hop online. School reviews are especially essential now during the pandemic since people cannot visit school campuses easily. Instead, more and more people make decisions about schools through the information available online- school reviews!
Much to a school marketer's chagrin, there is only so much you can do to curate a favorable reputation without the help of school reviews. Reviews are so important because a school's reputation rides not only on what a school says about itself but rather on how others view it. School reviews are an excellent way to boost your school's reputation!
Your brand is what your school is all about. Your brand is who you are and what you offer to students and parents. If your online reputation does not match who you say you are, your marketing efforts will likely fall flat.
One way you can proactively finesse your school's reputation is to start working actively with reviews. There are many ways to review schools on the internet, but the difficulty is making sure school reviews are in the right context and on a secure platform. SchoolParrot offers a very secure environment for school reviews since every review goes through a validation process which many other platforms do not offer.
Start inviting your school's parents and students to write reviews about your school! The more reviews you get, the better review score you usually get, and of course, get those satisfied parents to review your school!
Why should I work with school reviews?
Major influencer for decisions
We read reviews all the time now. Parents who are searching for education options in your area care deeply about personal reviews and references. They are more likely to trust what reviewers say over what your school website says about your school, no matter how snazzy your website looks. Just like a personal recommendation from a friend, an online review goes a long way in persuading decisions. An online review is like a friend whispering in the ear (or eye) of parents scoping out schools. Unlike word of mouth, online reviews are quickly searchable and constantly available. When they read the reviews under your school's name, they form an opinion of who you are and whether you are worth looking into further. For schools, online reviews are so important to a school's reputation!
Search engine result booster - Content is worth gold!
Schools that have a significant number of reviews tend to be higher in search results. By using a platform like SchoolParrot, you would easily get star ratings on your reviews online. This makes the search results easily available to people! Not only that, keywords in thousands of reviews get indexed and your school is more likely to have hits in many more searches. Google also offers an organization box to the right side in the search results. A platform like SchoolParrot also has the chance to end up in that box with reviews.
If you want to end up in searches like "best schools in XYZ," using online reviews from a platform like ParrotSchool is one of the fastest and most effective ways.
It's not all about competition, it's about transparency.
Search engines will direct their users to relevant local information about schools. SchoolParrot tends to show up on a lot of these searches over time. Visitors can compare several schools in one place. It makes sense for search engines to do this, after all, it's a great way for the search engines to give the viewers what they´re looking for: advice and opinions.
This is why school reviews and transparency are so important. By work actively with reviews, your school will have more control and have the ability to answer questions as well as respond to negative reviews to show readers that your school is improving the situation. Your school should really consider working with reviews because it is the fastest access to consumers compared to old-fashioned PDF reports or government datasheets.
How to get reviews online and how to handle them
There are many ways to review a school. However, many existing platforms are outdated and messy. Google Reviews sometimes encapsulates too many out-of-content and not-up-to-date organizations, sites, or defunct schools while Facebook Reviews is old and lacks transparency due to the inability to remain anonymous. To be successful, SchoolParrot keeps its reviews up-to-date, transparent, and credible with a validation process with an anonymous option.
Working with a platform like SchoolParrot allows reviewers to be anonymous but ensures that the reviews come from a person who has actively engaged with the school e.g. as a student or parent. Reviewers will still need to validate their email and accept terms, just like in an open, non-anonymous platform.
However, for example, Google reviews sometimes are out of context, reviewing historical school buildings and Facebook reviews tend to be old and only 5 stars due to not being able to be anonymous. You need the real gold to be successful and always invite your reviewers to keep it up to date. SchoolParrot offers unique review invitations that also validate that the right person is making the review.
When a school wants access to the reviews and respond, SchoolParrot has made it very easy! To gain control of reviews, SchoolParrot has a dashboard where you can monitor your reviews, respond to negative reviews, and answer questions. SchoolParrot provides many tools needed for success!
Remember, transparency is always the key in order to create a favorable reputation. So get reviews now, see feedback, adapt and be loyal to whoever writes a review, both positive and negative!
For more information on how your school can work with school reviews and SchoolParrot, please visit: